Forklifts are versatile but can only accomplish what they have the capability to do. Cascade lift truck attachments allow you to optimize warehouse operations and enable your forklift operators to work smarter, safer, and more efficiently. 
Types of Cascade Forklift Attachments
Schelkovskiy &Co Brennan Equipment Services is proud to partner with Cascade Corporation, a leader in the forklift industry for over 70 years. Cascade provides a variety of forklift lifting attachments, including: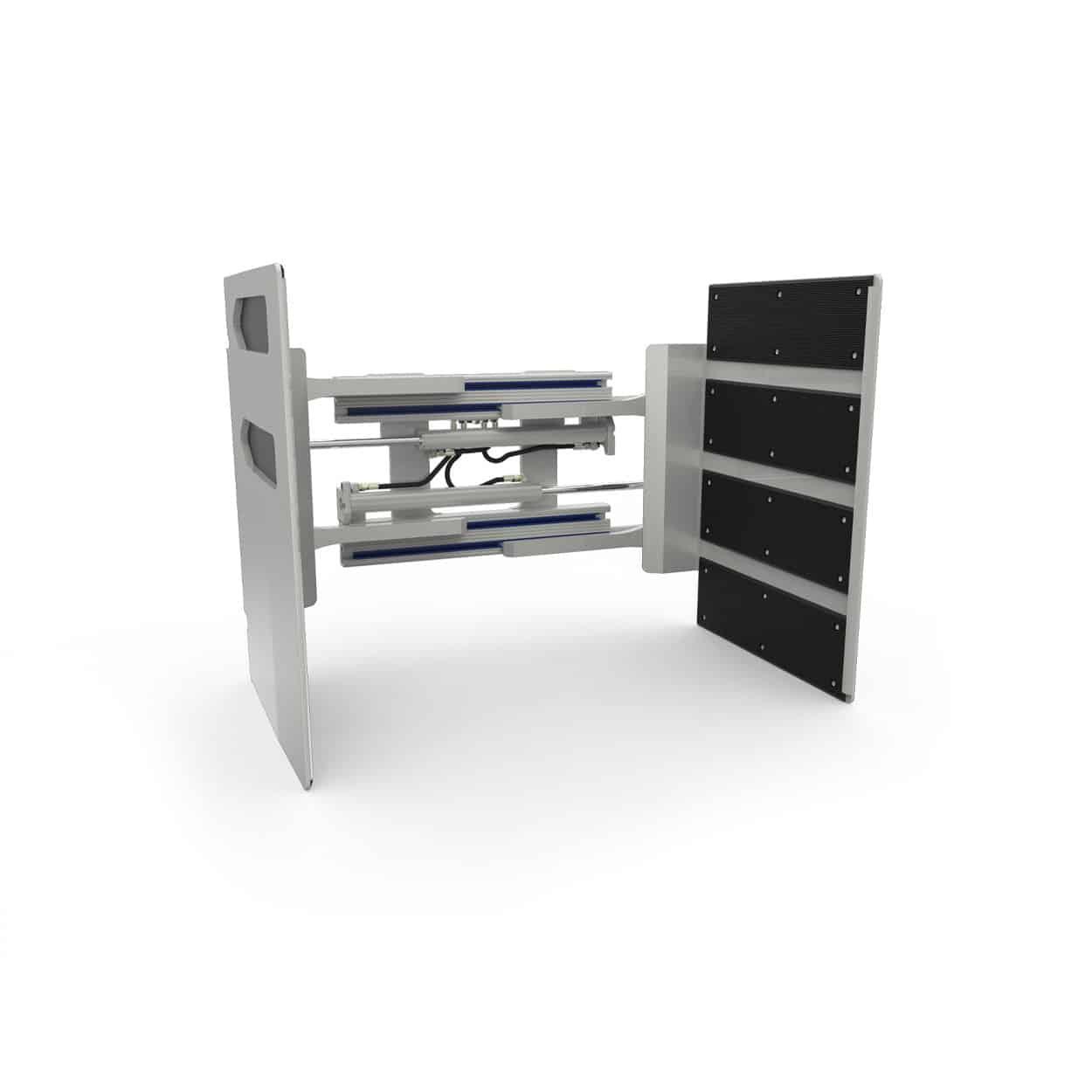 Clamp Parts
Cascade offers forklift clamp attachments to ensure a more efficient material handling process. Their best-selling clamp parts include:
Carton Clamps: Carton clamps allow your forklift operator to handle wider loads. They include padding so you can hold the load without risking damage to the items.
Paper Roll Clamps: Paper roll clamps are designed to handle paper rolls no matter the size, weight, or type of paper.
Forklift Positioners
Cascade fork positioners enable lift truck operators to adjust fork spacing to different pallet sizes quickly and accurately without leaving their seats. Fork positioners allow warehouse facility operators to increase productivity and reduce product damage.
Innovative Fork Solutions
Forklift forks make direct contact with a load and carry it from the bottom for transport. Cascade supplies various innovative fork solutions, including mobile weighing forks that combine load transportation and weighing to save company time and money. 
Push/Pulls
Cascade push/pulls allow operators to ship, receive, and store loads on slip sheets rather than pallets, which reduces the risk of product damage. These push/pull attachments promote productive warehouse operations and require minimal maintenance.
Rotator
Rotator attachments apply 360-degree rotating capabilities, which allow forklift operators to invert or dump loads quickly. Cascade offers several rotator styles depending on the needs of your industry:
G-Series Rotator

20G Agricultural Rotator

Hydraulic Bin Retainer

Bin Retainer 
Side Shifters
Side shifters enable loads to shift from side to side to minimize handling time and improve load maneuverability. Cascade side shifters also provide benefits such as maximized warehouse space, quicker cycle times, and reduced forklift wear and tear.
Layer Pickers
Cascade layer picker attachments are used to handle single or multiple layers of canned and bottled products. They are generally used in beverage warehouses and distribution facilities to reduce manual labor and enhance speed and versatility.
Multiple Load Handlers
Cascade multiple load handlers are designed to move more loads faster while reducing product damage. They can hold one to six loads simultaneously.
Streamline Your Forklift Solutions Today
Brennan and Cascade always have your best interest at heart. We're here to provide a time-saving and cost-effective solution to enhance your warehouse operations. Although forklifts are versatile pieces of machinery, they can only accomplish as much as their capabilities allow. Cascade forklift attachments are an effective way to handle warehouse inventory. Contact us today to start optimizing your facility's operations with Cascade forklift attachments.